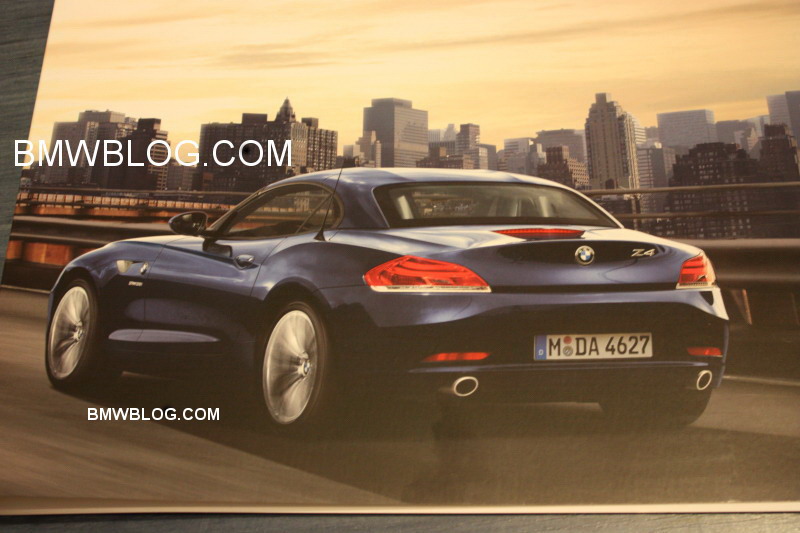 Here is an image based on a scan of the upcoming Z4 brochure, much like we broke the news of the E90 LCI via leaked scan the guys over at BMWBLOG have done the same this go around.

The car is looking great and the BMW marketing department is being nice enough to and give us some hints until the official release on the 15th. If the car drives half as good as it looks it is sure to be a huge improvement in sales numbers compared to the outgoing model; unless it is priced like a Porsche.
The original image is a bit squashed from the scan so you can see the original and an edited version from Dazzler.