BMW M3 sedan to receive LCI treatment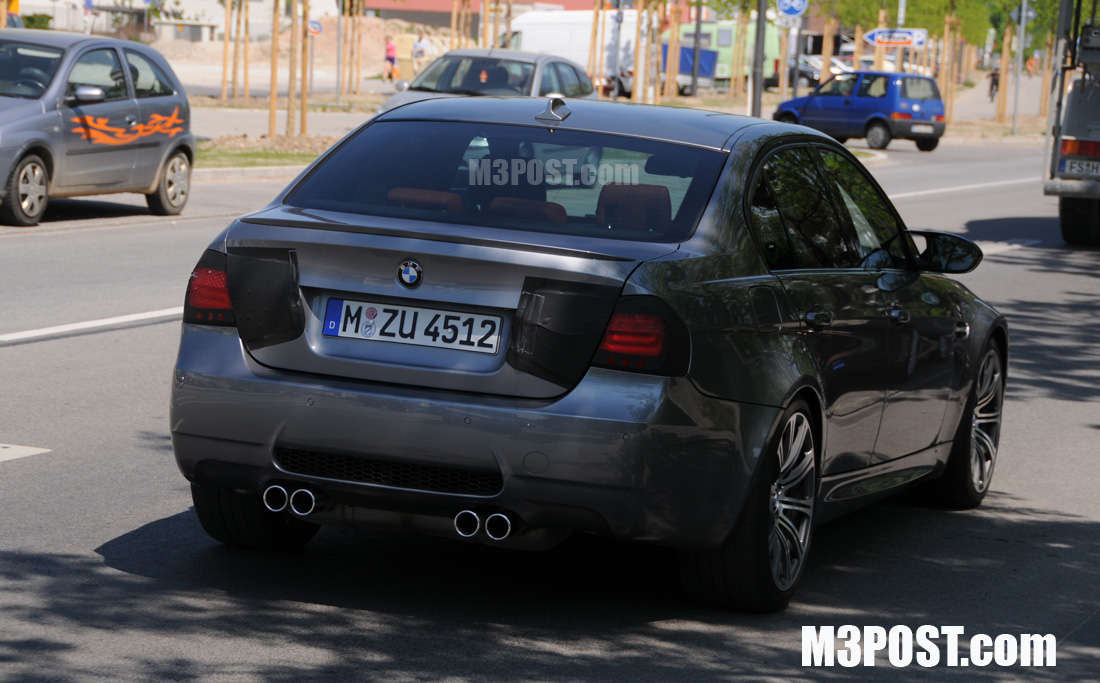 As we had originally stated the //M3 sedan will be getting an update along with the rest of the E90 sedans. The front fascia will remain the same as it already has the //M specific aerodynamics and aggressive look. This spy shot from our friends at BimmerPost shows that the rear will see the new notched CELIS LED lighting more along the lines of the X6. The interior tweaks are still being hid very well for all the E90s (aside from the iDrive) as the spies have not yet released photos of them.
Space Grey appears to be a new option for the sedan. The coupe version has been wearing that since its inception; so it is nice of the coupe to finally share its paint with its four-door sibling because it is such a great color!
This means there are going to be some really angry owners of the pre-LCI E90 //M3, the car is getting a new look six months after the intro, especially if they paid a premium!
Photo from M3Post via BimmerPost